Young gun violence survivors face ongoing medical needs and psychological trauma
courtesy of kffhealthnews.org
Child and adolescent survivors of gun violence at higher risk for psychiatric disorders and substance use
A new study in Health Affairs has found that young survivors of gun violence, aged 19 and younger, are more than twice as likely as other children to experience a pain disorder and 68% more likely to have a psychiatric diagnosis. They are also 144% more likely to develop a substance use disorder. The ongoing medical needs of these survivors and their families are extensive, highlighting the broader impact of gun violence beyond deaths alone.
Firearm injuries leading cause of death for children and adolescents
According to the Centers for Disease Control and Prevention, firearm injuries were the leading cause of death for individuals aged 1 to 19 in 2020 and 2021. In 2022, over 48,000 Americans of all ages were killed by firearms, while an average of 85,000 Americans survive firearm injuries every year. The scale of those affected by firearm violence is much larger than the number of deaths reported.
Gun violence survivors face extensive medical costs and unmet needs
The study also revealed that being shot added an average of $35,000 to the healthcare costs of each young survivor. The severity of the injury correlated with higher costs and more medical complications. Insurance often does not cover necessary expenses, such as wheelchairs or recommended therapies for speech and movement improvement. Families are left to cover these costs through fundraisers and out-of-pocket payments, creating additional financial burdens.
Psychological impact extends to parents and caregivers
The study found that psychiatric disorders were 30% more common among parents of gun-injured children compared to parents of uninjured kids. Caregivers often neglect their own medical needs, making fewer routine visits and lab tests. The psychological toll on parents and caregivers can be significant, yet their own struggles are often overlooked.
Continuing care and access to specialized services pose challenges
Survivors of gunshot wounds often require ongoing care from various healthcare professionals, including physical therapists and prosthetic makers. For rural residents, accessing specialized services can be particularly challenging due to long distances and limited transportation options. Even in major cities, the best-equipped hospitals may be out of reach for families relying on public transportation.
Psychological impact may be underestimated
The study suggests that the psychological damage from child shootings may be even greater than reported. Negative attitudes towards mental illness and fear of punishment may prevent patients, especially children, from disclosing their struggles. This underreporting can result in inadequate support and resources for survivors.
Finding purpose in adversity
Despite the challenges he has faced, Oronde McClain, a survivor of gun violence, has found purpose in his experience. McClain co-produced a documentary about young survivors and is working to improve news coverage of gun violence. He believes that survivors are often forgotten victims and aims to raise awareness and support for their needs.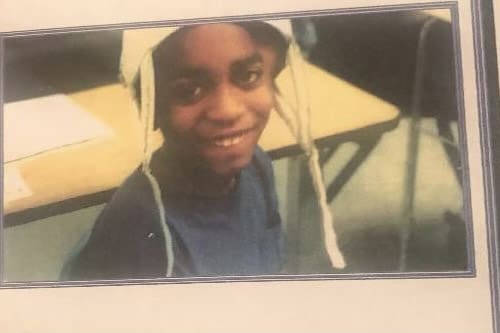 courtesy of kffhealthnews.org
Survivors feel abandoned and unable to lead normal lives
Many survivors of gun violence feel abandoned and struggle to lead normal lives. The physical and psychological impacts of their injuries are long-lasting, and they often face societal pressures to appear unaffected. Recognizing and addressing the ongoing needs of survivors is crucial for their recovery and well-being.